What drives us into doing what we do? It's either passion or need. Here at DeviceMAG we take technology very serious, no matter if it's a small gadget or a new device on the market. With a passion for everything that gets geeks high we're here to feed you with the latest news.
A team of experienced tech writers that have been doing it for over four years now, got together to put DeviceMag.com up and to make sure, among others, it's going to be one of the first things you need when you wake up, at the office or maybe late before bed.
So let's meet the team!
---
Alex Ion – Editor In Chief / Owner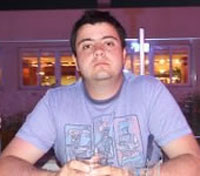 Alex founded DeviceMag in September 2008.
Living in Western Europe, Alex has been a journalist/blogger and a businessman for more than ten years. He runs a number of popular tech and green technology websites, writes about amazing travel places or green technologies.
Alex eats and drinks gadgets at breakfast and is passionate about everything mobile, and the whole net neutrality "thingy". He's also very interested in green gadgets that help reduce your carbon footprint.
alex@devicemag.com
---
Fred Hoot – Editor


Fred has been involved in the telecommunications business for over 30 years. From the first direct private data line between the United States and Singapore to ISDN before it became a product offered by the Baby Bells to the latest cutting edge MPEG 4 video compression techniques, Fred has been intimately involved in the high-tech world of bleeding edge technology.
His most recent work has been with IPTV and MPEG4 implementations for government installations that he can't talk about or else…
When Fred is not writing, he stays fit by being dragged by his two labs in pursuit of cats and squirrels. Fred is also an accomplished musician (trumpet) and plays in a Funk band. The founder of Worship Jam Ministries, Fred also ministers to musicians.
---
Daniel Rapcencu – Mobile (Ninja) Editor

A freelance journalist for the last 6 years and most recently an highly awarded Google Certified Partner for Mobile Apps, Daniel has his finger on the pulse of the Wireless industry.
When not working to deliver innovative solutions for clients the mobile world, Daniel likes hitting the gym and enjoys writing about the latest in the niche while relaxing in his favorite Greek tavern in the city.
Daniel has been an editor for the reputed Chip Magazine and an Editor for MobileMag. He has been with DeviceMAG since the end of 2013 and enjoyed every minute of the ride.
---
Alex Badinici – Mobile Innovation & Apps Analyst

Alex sharpened his skills as a tech person after joining the Google HQ in Ireland many years ago. His experience recommends him as an Industry Analyst for everything mobile innovation. Alex also has a passion for apps (and he's not ashamed to say that he likes to play games on his iPhone 6 Plus or his Nexus 7 tablet) and brags to have downloaded and installed over 10,000 in the last 2 years.
When not busy with publishing his thoughts on various trends and apps, Alex likes visiting some of the most remote places on Earth.
Alex has been a DM analyst since mid-2014 and a prominent voice in local medial. Since the beginning of 2015, he has a weekly TV show during the morning news for a local TV station.
---
Sanjeev Ramachandran – Tech News Editor


Journalist for the past 19 years. Been part of reputed Indian dailies such as Indian Express, Business Standard, and websites such as msn.co.in. Writes on technology and business, apart from blogging on whatever comes to mind.
Besides writing, editing and doing all stuff related to content, runs Siyahi, a content & PR firm based in Kerala, South India.
Sanjeev has been with DeviceMAG since the end of 2008 and we can clearly say that he's an indispensable figure on our team.
---
Christian Davis – Gaming Editor
Born in California, Christian Davis has been writing about videogames for the past 3 years. Everything from the politics to the reviews, his passion is the videogame industry. Having written for several other websites, he came across DeviceMag, where he now calls his new home. Bringing up to date news from all aspects of the industry, his goal is to make DeviceMag as credible as IGN, Joystiq or Kotaku.
When Christian isn't spending his time scouring the Internet for the latest news, he's fairly active. Playing Football, Basketball, and other various sports with his friends at the park. Going to the movies and finding the best place to eat is almost as important as his job and is a nice break from his obsession with the gaming world.
---
Christian Cawley – Senior Staff Writer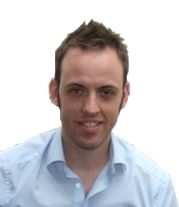 Writing online since 2004, Christian operates from a cramped box room in the North of England. Specialising in tutorials and help guides, he is particularly interested in mobile devices, although he also spends more time than is healthy reading and writing about British sci-fi.
When he isn't contributing guides on "how to turn it off and back on again" for DeviceMAG and other sites, Christian is busy working on his first non-fiction book.
Christian has previously worked as desktop support, technical support and third line software support engineer for both private and public sector organisations.
---
—

To anyone interested in writing a daily/weekly/monthly column on DeviceMAG, you can send us a message. Details on how to contact us, can be found here.