Lumir C: A Candle is All it Requires to Light this LED Lamp
LED is the end-word for lighting solutions in the modern-world today. But back before human race cracked down the utility of electron flow, it was all down to candles.
What if these two can be brought together to work hand in hand? If we do that, we get Lumir C,  an innovative LED Lamp that's holds the potential to be a new revolution.
New York-based Lumir has come up with a unique solution to get rid of wires and batteries and panels from your desk lamps, and that's by using the mostly ignored common heat source in our households – candles.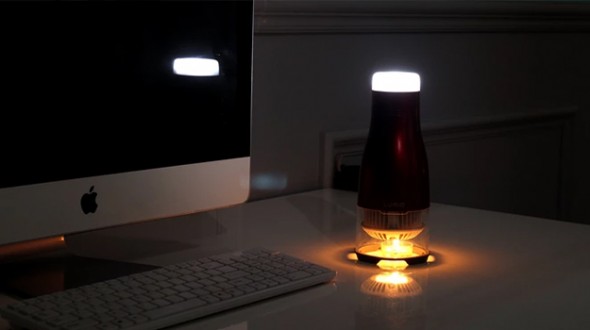 Lumir C brings forward an idea of fusion between the traditional and modern lighting source, thus providing a green and safe source of light. Candles can be placed on the bottom of this lamp in a slot that entirely isolates the candle from its surroundings.
On top of that is a heat-sink that captures the heat radiation, which is then converted to the source of power for the LED bulbs with the use of a thermoelectric module.
The arrangement will be made available in two variants; one with a uni-directional beam and other with multiple 0.2W LEDs. The latter is called Mood, and can be used to lit-up areas of within 15m range. Spot, the other one, comes with a single 1 W LED bulb, and generates lights of 60 lm brightness with a choice to set its direction accordingly.
Lumir C is currently running its crowd-funding campaign on Kickstarter, where it has covered 25% of its funding goal with over six weeks left for the campaign to wind up.
Three color variants are currently put up, of which the cheapest can be acquired for a pledging that costs $59.