EB710 eBook Reader Release Date And Price Rumors: Is This Multimedia Reader Fact, Or Fiction?
This mysterious eBook reader has hit several tech blogs recently including Engadget, with little to no information about its price or release date. It looks like quite the nifty device- boasting some sweet features and a unique interface reminiscent of Android. So what's the real deal behind this cool gadget?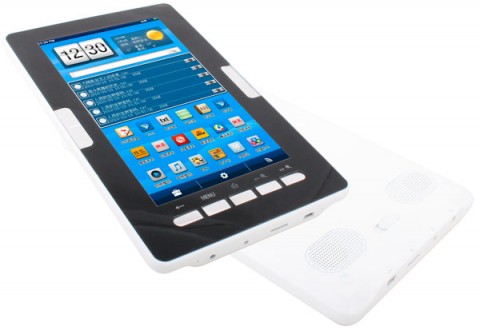 Here's what we know: It's got a 7.0″ TFT display running 800×480 Resolution with what appears to be a touch or multitouch interface, as well as five textile buttons. It also has a very significant 2100mAH rechargeable battery built in, as we'd expect from a device made for reading.
From the source website, it's specified that this thing can record in either high quality or general quality- presumably it has a microphone, though it's quite possible that there's a rear-racing camera not pictured.
These are the clues we have so far regarding the release date and price of the EB710 eBook Reader:
Nobody seems to have any specific details about the price or scheduled release date yet
For price comparison, the Amazon Kindle (a lower-end eBook Reader) retails for $259, and the iPad (a higher-end eBook Reader) goes for $500
Based on that information, we expect to see the EB710 retail in the range of $300-400
As far as release date, it's very hard to say- the EB710 appears to have been listed on our source website since December 14th 2009, meaning that it could be coming any day now… or not at all.
When do you think the EB710 will arrive?