Samsung NX10 White Mirrorless Pro camera hitting the stores on May 7th
Samsung has announced that the white version of its NX10 mirrorless pro camera will be hitting the stores on May 7th. The release interchangeable lens camera will be limited to the US, Korea, the Netherlands, China and Taiwan. The white version of the NX10 is not much different from its sibling other than that it comes with a 30mm pancake lens and a leather case. The white NX10 is a special edition and only a limited number of units will be available.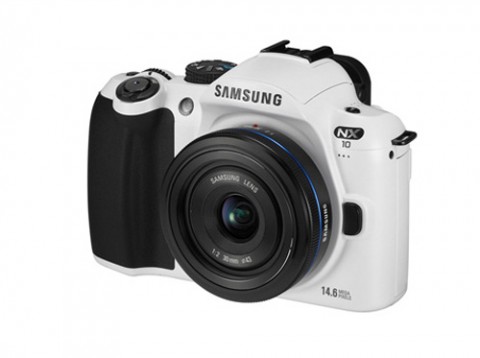 The Samsung NX10 has a 14.6 megapixel CMOS sensor and a 3-inch AMOLED display for previews. The CMOS sensor has automatic dust removal capability and almost all the lenses support image stabilization. The camera is capable of snapping shots in ISO range between 100 and 3200. The NX10 can also record 720p HD videos in H.264 format and also has an HDMI output for connecting to external displays directly.
Pricing information has not been revealed yet.