It's Official: LG's Moorestown-Based GW990 Is Cancelled
We told you some time ago about an upcoming project by LG, the GW990, which was supposed to utilize Intel's Moorestown – which would've also made a great deal for Intel, as they'd get a device to showcase their processor. However, it's just been revealed that the GW990's production has been halted – for good.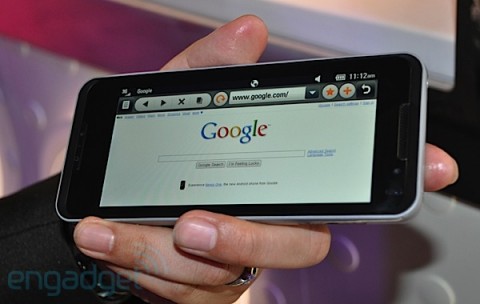 Details are scarce as of yet, but what we do know is that the Moblin isn't being developed either, while MeeGo won't be out for a good while – so this could serve as some indication as to why LG decided to go ahead with the move. Some of you may remember that the GW990 was revealed before the MeeGo, and it was originally planned to be released on the market during the second half of the year.
We're just hoping that the decision to scrap the Moorestown isn't final and we'll still get to see the Intel processor in some other device by LG – though knowing how production usually goes, this isn't very likely at this point, sadly.