JVC HD Everio GZ-HM1 1080p, low-light capable camera with 64GB storage now available
The JVC HD Everio GZ-HM1 which was missed its original March shipping date, has arrived. It is the top end model of JVC's Everio series of camcorders.  The camcorder is capable of capturing native 1080p video with its 10.6 megapixel, back-illuminated CMOS sensor. With that sensor, you will be able to shoot at light levels as dim as four lux and can use light sensitivity ISO 6400. The semi-pro camera will cost you $1200.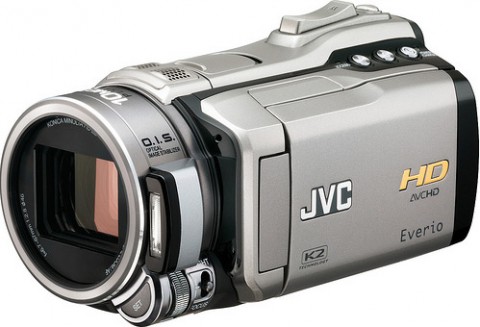 The Everio GZ HM1 comes with true 10X optical zoom and can capture still images at 10 megapixel and shoot slow-motion video at upto 60 FPS at lower resolutions. The footage recorded in AVCHD(H.264) format can then be converted for uploading to Youtube or used in a Movie editor without transcoding. The camera comes with a huge 64GB of builtin flash memory and can also accept upto 32GB through an SDHC slot.
Other cool features include optical image stabilization, a mic input and headphone output and a full range of manual controls for adjusting aperture, bracketing and shutter speed.