Nintendo DS2 will have bigger high-res displays, accelerometer ; may launch by late-2010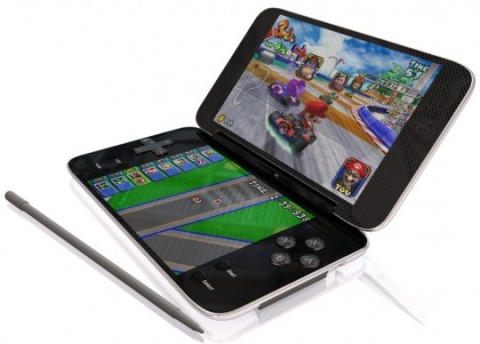 The Nintendo DSi XL has not even been released in the US, but already, fans are eager for information on the next gen handheld console. News about the Nintendo DS2 came out first at the GDC 2010 with a few details being leaked in the process. It is being called the DS2 – but nobody really knows what the official name will be. Like the existing DS, the DS2 will have dual-displays, but they will be much larger and will be of higher resolution and will be placed close together so that they can be combined into one large screen if necessary.
Other features the DS2 is rumored to have is an accelerometer which could also possibly mean that Nintendo is looking to push it through as a portable reading platform as well. The dev kit is supposed to be as powerful as that of the GameCube and according to developers, it will be pretty straightforward to work on it if they are experienced in creating GameCube or Wii titles. Development on the titles themselves are expected to be completed before the end of the year.
Earlier rumors suggested that the DS2 will be powered by the NVIDIA Tegra chipset. The Nintendo DS2 is tipped for an announcement at the E3 2010 and release in late 2010.
Via SlashGear