T-Mobile webConnect Rocket HSPA+ Modem availability and prices detailed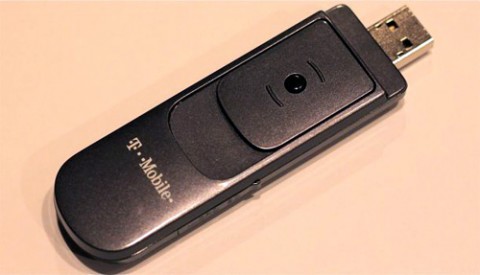 Today morning T-Mobile set out a more detailed launch schedule for their new HSPA+ USB mdoem, the webConnect Rocket. The USB stick is compatible with Mac and PC and is supposed to deliver 21 Mbps data transfer speeds.  The T-Mobile webConnect Rocket will be available from March 14th either from their online store or in Philadelphia-area retail shops, where the carrier's first HSPA+ service is going live. It will cost you $100 to buy the stick along with a two-year data contract.
When it comes to plans, T-Mobile is offering their Even More and Even More Plus plans. Those that get the modem on contract will end up paying more with $60 per month for 5GB and $30 per month for a meagre 200MB of data with the Even More webConnect plan Those who buy the modem outright on the Even More Plus plan, however, will get 5GB for $50 per month and 200Mb for $20 per month. Both the plans also include free access to WiFi at T-Mobile's public access points.
Widespread deployment of HSPA+ networks are expected by the end of 2010, but phones that support the higher speeds don't exist as of now.
Via Electronista