Lenovo U150 ultraportable – $147 off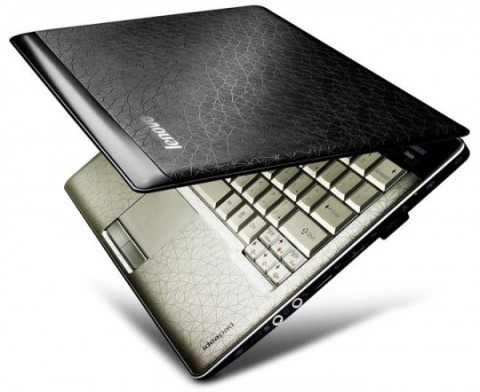 Lenovo had earlier presented in Japan, the U150 model in its IdeaPad series of ultraportable notebooks. Now in the midst of all this Black Friday hullaballoo they have released it in the US priced at $649. Coming with a choice of either a 1.3GHz Pentium Dual Core or Core 2 Duo processor with 3/4 GB of RAM , and a 11.6-inch 1366×768 LED-backlit display, the ultraportable is now available at $550 using a special offer from Dealzon.
Update : Dealzon is showing a retail price of $699 with an "instant rebate" of $50 and then a further discount using a coupon code to bring total "discount" to $147 . So if you consider the actual retail price, the discount is $99.
See below for more specs and details.
The standard Pentium dual-core based version packs WiFi b/g connectivity while the Core 2Duo version also has support for the newer, faster WiFi 802.11n standard. Along with WiFi, other connectivity options you get include Gigabit ethernet and Bluetooth 2.1+EDR. External peripherals can be connected through any of the two USB 2.0 ports or the USB/eSATA combo port. Its also possible to connect an external display using VGA and HDMI. The battery pack is a standard 6-cell pack which, according to Lenovo, will give a run-time of 7 hours.
The netbook comes is a case measuring 11.4" x 7.5" x 1.35" at its thickest point and weighs just 3.31 lbs. If you order through dealzon, you will get a reduction of around $147 bringing the price to $550.
Via DealZon