BlackBerry Curve 8530 now available on Verizon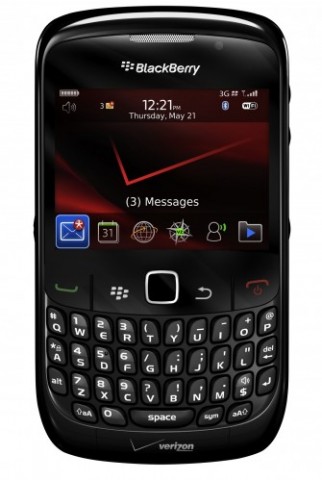 The BlackBerry Curve 8530 smartphone is now available for sale on Verizon Wireless. The new smart phone from RIM was earlier released on Sprint as well as T-Mobile. The BlackBerry Curve may not have what it takes to be a head turner, but it does do what it is meant to do. And that is to be a pretty good business-oriented smartphone. Verizon is offering the Curve 8530 at $99.99 after a $100 online discount when you get a new two-year contract.
The device features a 2.5-inch display , and packs EVDA Rev.A connectivity along with WiFi b/g, GPS and packs a full QWERTY keyboard. The keyboard, which is no doubt, targeted towards heavy users of messaging an email, is just the right size of the handset and the handset itself is easy to hold due to its size and shape. The new Curve runs on BlackBerry OS 5.0 and offers improved browsing performance on the full HTML browser along with social networking integration with popular networks such as FaceBook, MySpace and Flickr.
Another difference of the new device from earlier devices is the replacement of the traditional trackball with an optical trackpad. The smartphone also has the standard 3.5mm headphone jack, dedicated media keys, and a microSD card slot. There is  256MB of onboard storage and the whole thing runs on a 528MHz processor. When you buy this one on contract, you will also have to plonk down an additional $29.99 per month on the data contract. The BlackBerry Curve 8530 comes to two colors : Black and "Smoky Violet".
Via BoyGeniusReport