Nokia N900 arrives to join the smartphone wars
Nokia today started shipping their flagship top-end model, the N900. It will be Nokia's contender against iPhone, BlackBerry and the armada of Android devices that are flooding the market in the mainstream and top-end markets.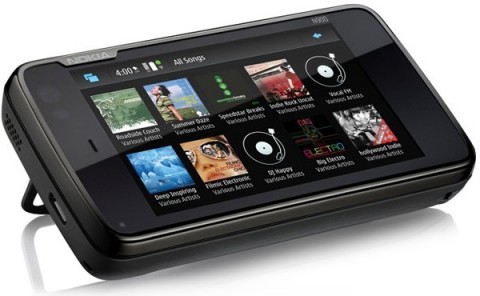 The N900 will be Nokia's first smartphone/tablet PC running their Linux-based Maemo operating system. It is a successor to their N800 series of tablets which were simply tablet devices and not phones. It has a massive 1GB of RAM, runs on an ARM Cortex A8 processor with multitasking capability.
The beast will feature a relatively small ( compared to the Droid ), 3.5 inch touchscreen with 800×480 resolution equipped with 600MHz processing power from its Coretx-A8 processor along with a graphic chipset that supports OpenGL ES 2.0 graphics. Also onboard is 32GB of onboard storage which can be expanded by an additional 16Gb with a microSDHC card. The N900 has a 5-megapixel camera which boasts Carl Zeiss optics, Tessar Lens, 3x Digital Zoom, AutoFocus , Dual LED Flash, Full screen viewfinder and multiple capture modes.
The Maemo browser is Mozilla based, and packs most of the features of Firefox including the ability to run Firefox 3.0 addons and Flash 9.4 support. Other features include 3G, Wi-Fi and GPS capability.
The Nokia N900 has started shipping to some lucky pre-order customers and it costs $559.99 to order from online retailer NewEgg . The retail price is $649.00. Nokia's blog says they expect the device to land in "Europe, the Middle-East, Russia and North America" shortly.
[Source : Reuters via Engadget]