Droid Eris is now Official – coming to Verizon tomorrow @ $99.99
After several weeks of rumours and confirmed sightings ( including a premature unboxing) , Verizon today officially announced that they will be releasing the HTC Droid Eris smartphone in their stores from tomorrow.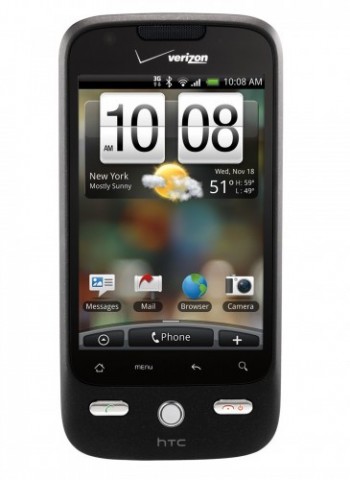 This is the second phone in the Droid series from Verizon and will be released together with the ultra-hyped Motorola Droid. The Droid Eris will be priced at a cool $99.99 after a $100 mail-in rebate with a new 2-year contract.
More details follow below the cut.
The Droid Eris is a 3.2 inch capacitive touchscreen with a 5-megapixel autofocus camera \, EVDO Rev. A and a sleek interface packing HTC Sense UI. Most of the specs are similar to HTC Hero. There is a microSD slot for expanding storage, GPS, WiFi, Bluetooth, Digital Compass, 3.5mm headphone jack  .. the works. Verizon is also dropping in an 8GB microSD as standard. The browser has Flash Lite for in-page streaming video and the usual standard Google Android Apps like Gmail, Google Maps etc. are also present.
The biggest thing about the Eris is its sub-$100 pricing, which makes it a very attractive option for those seeking a feature-rich smartphone on a budget.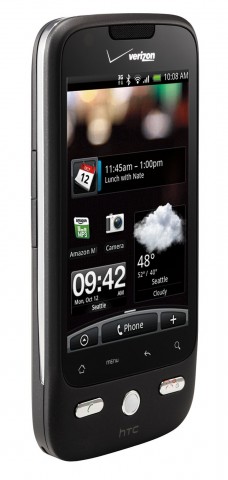 [Via SlashGear]