Ubuntu 9.10 Karmic Koala Released with a New Software Center
All those smiles in the Microsoft camp after receiving record-breaking Amazon pre-orders and endless rave reviews for the Windows 7 may be fading a wee bit since the Ubuntu 9.10, known as the Karmic Koala, (that needs a bit of explanation) has finally been released.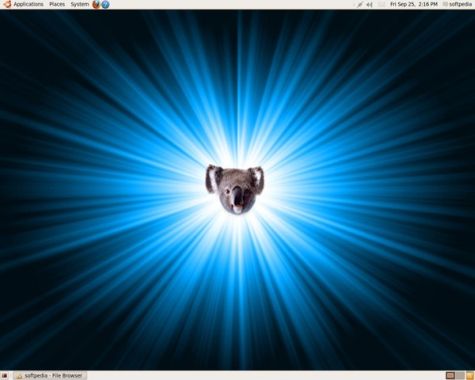 The OS hasn't been put to test by all but it is already being told that the desktop version is slightly sad as you cannot run multiple drives with the current code base.
The latest version boasts of faster boot times, better disk encryption, an all-new software installer and online services. The boot times get better courtesy of a graphical boot sequence.
The talking point about the Karmic Koala is its Software Center that simplifies the Add/Remove Applications tool visually. The audio framework is also refurbished and therefore the sound control is improved across a number of apps.
The desktop edition of the Karmic Koala as mentioned above is a tad disappointing and it also comes in server and netbook editions. It is the server edition out of the three that is being hailed the most as it comes with support for clouds. [via: Engadget]