Barnes & Noble Nook e-reader leaked
Barnes and Noble has been known to be working on an ebook reader to compete with Amazon's Kindle ever since it came out. Some details about this device has been leaked and it is supposed to go on sale next Tuesday.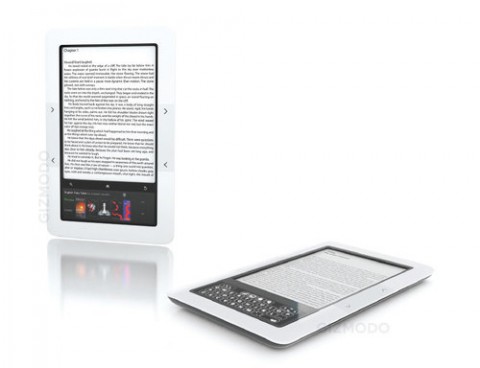 Similar to Spring Design's Alex reader which was announced yesterday, the Barnes and Noble 'Nook' will have two screens. A monochrome e-ink display for showing the text and a multi-touch color iPhone-like LCD below it which also acts as a keyboard. The Nook will run on Google's versatile Android operating system, which incidentally also powers the Spring Design "Alex"
Barnes & Noble will be offering the books they already sell at a very deep discount in the ebook format. The device will also probably have some way of accessing the Google Books project ebooks. It supposedly has a feature to enable users to "lend books to friends". It will be interesting to see how this will work out.
Much of the hardware specs are still under wraps. We will keep you updated as and when they are released.
The Barnes & Noble Nook e-reader will be retailing from next Tuesday for $259 .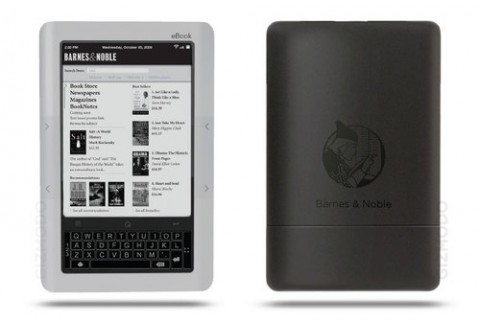 [Via Engadget]