Damaged Endeavour Space Shuttle Rocketed to the International Space Station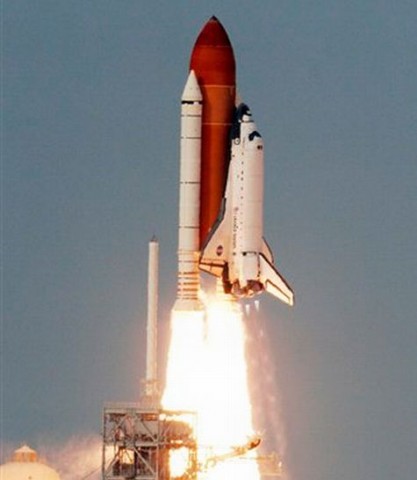 Have the demons of the 2003 Columbia tragedy returned? We hope not! It was on the eve of the 40th year of man on moon that the Endeavour Space Shuttle rocketed to the International Space Station, but what marred the delight were the debris spotted breaking off the fuel tank and striking the craft.
It did liftoff after a frustrating six attempts owing to bad weather and repairs but not as smoothly as the crew members and the mission control team would have liked. There were eight or nine pieces of foam insulation which came off the external fuel tank and the Space Shuttle was hit two or three times.
There are some scuff marks that have been spotted, but experts believe that it is coating loss — a minor problem. Also, an inspection of the thermal shielding is due today afternoon which will be done using a 100-foot laser-tipped boom.
A clear take would be possible on Friday when the space station residents would use zoom lenses to photograph the entire shuttle. Endeavour is carrying a veranda for Japan's behemoth space station lab and would return after two weeks of docking at the space station.
[via AP]