Dropbox Adds In-App PDF Support Along with New Productivity Features
Dropbox is adding some major overhauls to its iOS app that will hand some new productivity tools to its users. Along with the new feature also arrives the support for PDF digital signing, which is a big upgrade considering that users had to go through a tedious process to unlock the feature until now.
Dropbox app now directly lets users attach their signatures by just signing on the screen. This should avoid the hassle for users in going through the long process for adding signatures to PDF files before. Users can also add the name as text in the respective boxes, alongside adding signatures in the PDF files.
Apart from the new signature features, Dropbox also adds other new features including iOS 10 compatible features.  A new share feature within the app now lets users share PDF files through the iMessenger app.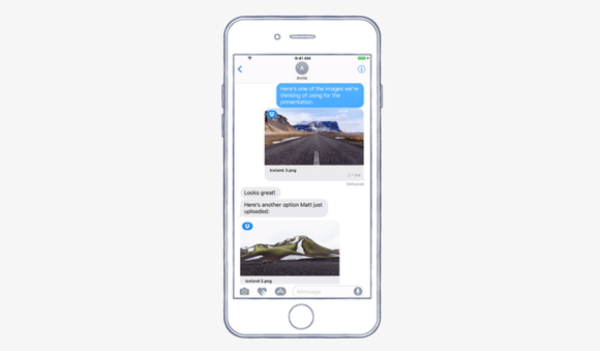 Besides, Dropbox also makes use of another iOS 10 feature by letting users add the new Dropbox widget to the lock screen. Users will be able to directly create files, view or upload files, and will even be able to scan documents into Dropbox.
There's also support for notification whenever a file gets updated from other devices, so that users can quickly jump into the new file to stay updated. Dropbox will also add support for split-screen to let users work with Dropbox while working with other apps at the same time.
This is only an upcoming feature, and as of now, users can make use of the picture-in-picture support that lets users watch a video from Dropbox while working upon any other app in an iPad.
The newly introduced features are available now in the latest app version in iTunes, v 18.2.