Motorola Droid 3 Gives Tegra 2 the Miss; TI OMAP 4430 Processor Included
Ever dreamt about what the specs would be for the latest Droid device from Motorola? If your dream has a Tegra 2 in it, it is highly unlikely to suit with the reality. Contrary to expectations, emerging reports suggest that the new device on Motorola's list, Motorola Droid 3, may not feature a Tegra 2 but a better option.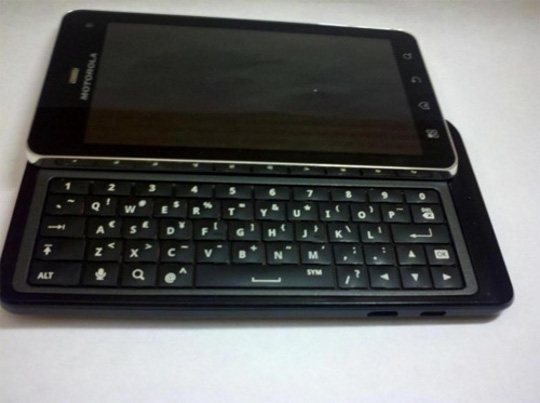 As per new information, D3 will not feature Tegra 2 but another TI-made dual-core processor – a 1GHz  OMAP 4430. Though the official word is yet to be public, it is also revealed that the Motorola Droid 3 will be packing a Power VR SGX 540 GPU with it.
However, nobody is ready to play the guess game on the launch date of this new device. However, we get to hear that the details of the display have some confirmation about them. The screen will come with 960×540 qHD resolution with a 4-inch size. As expected, the device will run Android 2.3.3 OS.
Other available details suggest the presence of a physical keyboard with slide-out full QWERTY features. However, the noticeable feature of this slide-out keyboard is that the top row is dedicated for numbers. Hope we will get a chance to try it hands on Verizon soon. Tell us if you are waiting to lay your hands on this one from Motorola.