Taxis in Tokyo to Get On-board WiFi & PSPgo Consoles; That's Life!
If by any chance you get to visit Japan, actually Tokyo, sometime next year, promise us you'll be search for one of those high-tech taxis that have been blessed with a WiFi connection or if you're lucky, with a PSPgo console to play with.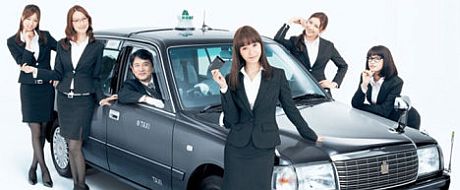 Mobile carrier DoCoMo and taxi operators in Tokyo have entered a partnership that will change 920 cars into a geek heaven. 820 of them will have onboard free Wi-Fi so that you can connect your mobile phone or laptop, keeping up with friends while on the go, while the rest of them will come loaded with PSPgo consoles that will make the trip so much more enjoyable.
I'll have to be honest and say (without modesty) that if I would've imagined anything like this, ever, my bet would've been on Japan. Starting with those crazy toilets and the fantastic faucets that you wouldn't know how to handle, this is definitely another of their mouth-watering ideas.
So folks, if you're planning the trip already, make sure you reach Tokyo from March onwards — that's when the testing should end the taxis should hit the streets.