HTC Evo 4G By Sprint: Review [Release Date, Specs, Pricing, And More!]
The HTC Evo 4G, Sprint's first phone to have access to their growing 4G network, has been catching a lot of media attention lately, so we we've put together a recap of everything you need to know about the Sprint HTC Evo 4G for your viewing pleasure.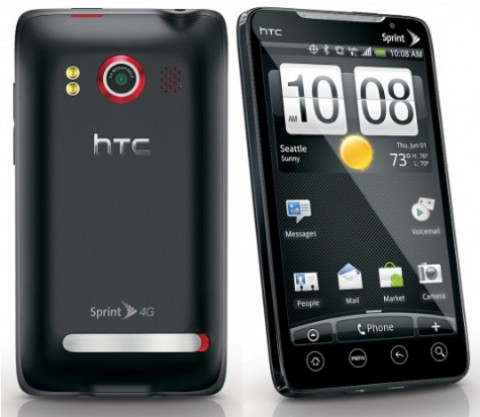 The smartphone is slated for release a week from Friday, on June 4th 2010. HTC Evo 4G Preorder from Radio Shack is probably your best bet if you're looking to get your paws on one of these babies for a good deal, since they're offering a $20 accessory credit in addition to the $100 mail-in rebate for the phone, which starts at $300. That means that if you order today, you'll pay only $180 for the Evo.
The HTC Evo 4G's claim to fame is its data transfer speeds- in other words, its ability to browse the web and load pages very quickly. While the speeds are spectacular, especially for a phone, we question the power consumption of the system, which is reported to be extremely high.
And, when using 4G, the EVO's battery runs down alarmingly fast. In my tests, it didn't last through a full day with 4G turned on. The carrier, in fact, is thinking of advising users to turn off the 4G network access when they don't think they need it, to save battery life. This undercuts the whole idea of faster cellular speeds.
via Source
While it may seem almost insignificant at a glance, this is the kind of issue that can make or break a phone's usability- and it's exactly why this writer tends to wait for the second or third release of a breakthrough phone before purchasing. Battery consumption is a huge issue, and if this phone can't make it through one day of heavy use on a full charge, imagine what will happen when the average user forgets to plug it in overnight.
No bueno.
Despite the battery issues, though, the Evo 4G looks to be an overall excellent piece of hardware. It has some nice features like a big 4.3 inch touchscreen, and for an extra $30 a month is capable of internet tethering- acting as a modem/router for up to up to eight laptops at once!
According to our source, the phone averages about 3.4 mbps downstream, and just under 1 mbps upstream- meaning that this thing has some serious speed for a smart phone.
All in all, the HTC Evo 4G should be a great way to enter into the world of 4G- certainly there will be flaws, as with any new technology, but we can't wait to see what HTC has in store for us!