Android 2.2 Froyo Hands on – Flash 10.1, Wi-Fi hotspots and more
We all knew it was coming sooner or later. Android 2.2 "Froyo" was unveiled at the Google I/O event today. And , as expected, it comes with full support for Flash 10.1 . The guys over at Engadget got their hands on a Froyo Nexus One running a preview-build of the OS. While it will by no means be a complete look at the software, it should give us some idea on what to expect once the OS comes out.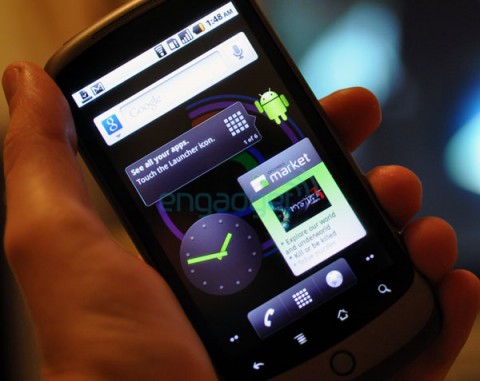 The preview-build of Android 2.2 running on the phone came with full support for Flash 10.1. The mobile browser no longer shows up with small question mark icons with flash websites. Adobe's own list of Flash-enabled sites performed pretty well on the phone but it heated up the phone a bit as, according to Adobe, there is still no hardware acceleration.
The navigation bar has been slightly modified to assimilate shortcuts for both the phone and the browser. The Google search bar now helps you target your search specifically to apps, contacts or web. As for new widgets, there is a new "Featured market apps" widgets and a tutorial box. One of the cooler features in Android 2.2 is support for USB tethering and portable WiFi hotspot. The security setting for the hotspot is currently limited to WPA2-PSK but that should be enough to share your 3G to your laptop for some quick surfing.
Head over to Engadget to check out the whole review.