Fallout: New Vegas Collector's Edition Details Revealed
Bethesda, current publisher of the Fallout franchise, who're currently overseeing the development of Fallout: New Vegas by Obsidian Entertainment, have just announced that a Collector's Edition of the upcoming title will be available upon its release.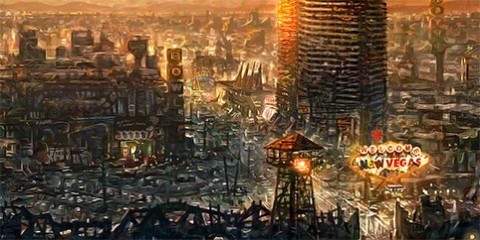 Those who decide to dig deeper into their pockets for the special edition will get several extra goodies, which include poker chips, a card deck, a "Lucky 38" chip (not made of actual platinum though, of course), as well as a graphic novel (!) written by the game's creative director, Chris Avellone. Last but not least, there's also a "The Making of Fallout: New Vegas" DVD which covers, as you're probably guessing, the process of the game's creation.
The package will cost $70 for PC gamers and $80 for console players, and should be released alongside the game itself, which is set to hit the shelves this fall.
For those of you already drooling over the graphic novel (I know I am), we know that it'll be called "All Roads," and is tied to the game itself – it will serve as a sort of prequel, telling the stories of several characters from the game. The novel was co-created with Dark Horse Comics.