Rogers Sony XPERIA X10 Announced (Release Date: April 13)
Rogers has officially launched the Sony XPERIA X10 Android smartphone, but the funny thing is that the phone is not available in stores, online and not even through phone order. ogers's employees received today an email announcing them that the shipping of Sony Ericsson's first Android smartphone has begun and that the XPERIA X10 is due to arrive in about 3 days. So much with the "official" Sony Ericsson Xperia X10 release date but c'mon… we all make mistakes so let's give these guys a break.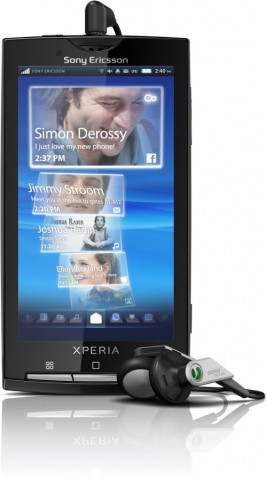 As far as the Rogers Sony XPERIA X10 price is concerned, the phone will be  $149.99 on a 3 year contract or $549.99 without any contract.
Let's see what this puppy can do. We know that the XPERIA X10 is Sony Ericsson's first Android smartphone (uses the Android 1.6 OS) with a sleek design that many consider as being XPERIA X10's main feature. It possesses the raging Snapdragon 1GHz processor, 384MB of ram, 1 GB internal memory with an 8 GB microSD card included in the box. The phone also has Bluetooth, USB and Wi-Fi support and a gigantic 4" TFT touch screen display (but with no multi-touch capabilities).
Even if the price tag is a little too much for the raw specs, and the lack of multi-touch narrows the chance of success, I think Rogers subscribers will eventually get to love Sony Ericsson's new XPERIA X10.