Zune HD 64 Released Earlier Than Expected
The Zune HD 64 wasn't supposed to be out until April 12th, but it appears you can now order it directly from Zune's website. It costs $349.99, and the 16 GB and 32 GB models have been given a price reduction accordingly – they now cost $200 and $270, respectively.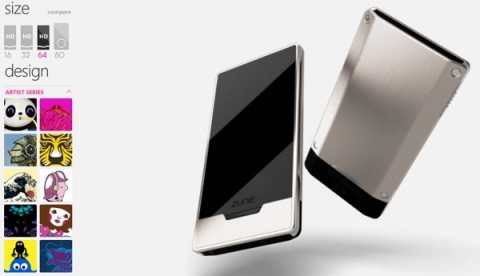 As usual, you can get the player in the default set of colors, and you can throw in your own customized design for just an extra $15. The Zune comes with the latest v4.5 of the firmware pre-installed, including features such as the SmartDJ which was demonstrated by Microsoft just recently, as well as various other improvements over its previous versions – as you'd expect. It certainly feels more convenient now.
If you still don't have a good music player, now may be the time to consider getting one, as looking at the Zune HD 64, this is the perfect choice for those who like to carry around lots of music and enjoy it in high definition.
[ Via Engadget ]