Sony Ericsson XPERA X10 mini and X10 mini pro pricing revealed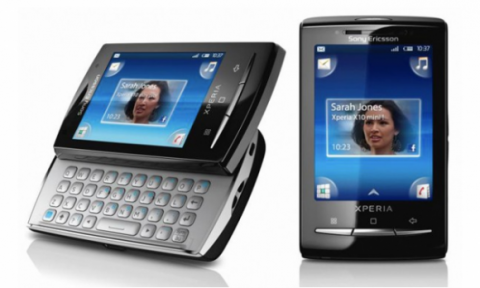 Sony Ericsson had revealed their upcoming "miniature" android smartphones, the XPERIA X10 mini and X10 mini pro about a month ago at the MWC 2010. SE recently revealed the pricing for the two handsets in Europe and even though both come with relatively small 2.55-inch displays, they are to cost €300 or more.
The XPERIA X10 mini will be priced at €300 ( $410 ), while the pro version will be priced €30 more at €330 ( $450 ). The more expensive one adds a slideout full QWERTY keyboard to the mix but otherwise both the phones are identical. They both come with 5 megapixel camera with autofocus and geotagging, 3G connectivity, 600 MHz processor and SE's own Mediascape and Timescape apps along with their "Rachel" UI.
When these miniature devices came out, many expected them to come with budget pricetags, but it seems SE had quite something else in mind. Of course, these are the unlocked prices, and they are sure to cost much lesser when subsidized by a carrier. The XPERIA X10 Mini is expected to release in Belgium and France by the end of May and the X10 Mini Pro is to release in the same region by June.
Via SlashPhone