T-Mobile UK Begins Selling the BlackBerry Storm2
British users would be happy to know that T-Mobile UK have officially confirmed their first full touchscreen BlackBerry, the Storm 2. Six month after being released in the UK market by Vodafone, who owned exclusivity rights for it, the BlackBerry Storm2 is now available for free to T-Mobile users who agree on a new two year contract and a £35 monthly plan — plan that will get you 600 minutes, 500 texts, unlimited internet and BlackBerry email.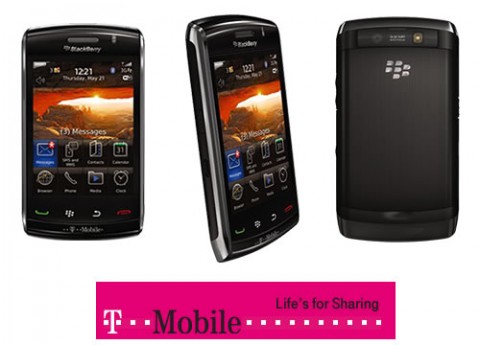 Those who can't remember it, the BlackBerry Storm2 comes with a 3.25-inch touchscreen display with SurePress technology, features a 3.2-megapixel camera with flash and video capabilities, built-in GPS, 3G and WiFi, along with 2GB of built-in storage space that can be expanded to 32G by using a microSD card slot.
Check out the BlackBerry Storm 2 on UK's "best smartphone network", here.