HTC HD2 Mini launches at MWC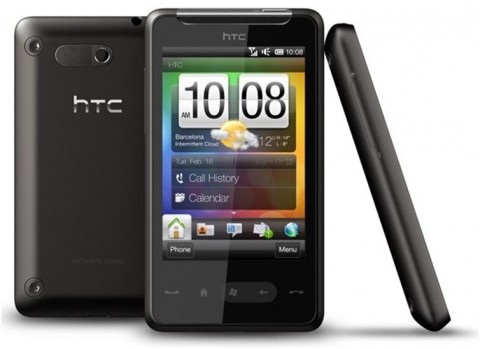 A lot of new devices are coming out at the MWC and it seems like "mini" versions of existing devices are a rage among the mobile device manufacturers. HTC announced the new HTC HD2 Mini, a scaled down version of the HTC HD2. It comes with a 3.2 inch HVGA capacitive touchscreen and in a rather cool-looking package. In short, it is a more compact, cheaper version of the HD2.
More details below the cut.
The design, while beautiful, is different from the usual HTC design, in that, it exposes all the fasteners used to hold the device together. The HD2 Mini, like its big brother, runs on WinMo 6.5.3 with Sense UI but uses a slower 600MHz processer rather than the SnapDragon used in the HD2. Once you take off the outer cover, you will see the internal frame has a bright yellow finish, something you will be able to show off with transparent aftermarket replacement covers.
While the HTC HD2 Mini may be cheaper than HD2, it certainly doesn't feel cheap. It both looks good an performs satisfactorily. The device should start shipping sometime in April 2010.
Via Engadget